R6 AQUEDUCT
C8 MAIDEN CLAILING 1200
LES CONDITIONS DE LA COURSE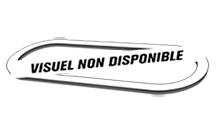 Distance :

1200 M

Course :

Classe 1

Piste :

PSF

Corde :

Corde à gauche

Parcours :

PISTE EN SABLE(DIRT)
1°
Très Nuageux
25km/h Nord-Ouest
Plus d'infos
N°
Cheval/Jockey/Entraineur
Corde
Poids/décharge
S/A
Musique
Val.
PMU
ENDLESS CRUSADE
J L ORTIZ | J K CHAPMAN


1
54.5
F3
(21)2p3p7p5p
13.5

THE HONORABLE RUTH
D DAVIS | R HANDAL


2
54.5
F3
(21)3p3p2p2p
26.5

TAP THE HEART
K CARMOUCHE | T A PLETCHER


3
54.5
F3
(21)8p
13.5

PALS ALLY
E CANCEL | C J ENGLEHART


4
54.5
F3
(21)4p8p8p7p
11.5

BOOM ROASTED
T MCCARTHY | T MORLEY


5
54.5
F3
(21)8p
12

HALF BIRTHDAY
J LEZCANO | M KANTARMACI


6
54.5
F3
(21)0p4p3p
13.5

ROCK LOBSTER
R E MENA | R R RODRIGUEZ


7
54.5
F3
0p
-

LOST ANCHOR
C RAMOS | R P KLESARIS


8
52
F3
(21)3p9p6p
16.5

MIDMON
J BAEZ | D CLARKE


9
54.5
F3
0p(21)0p3p3p
15.5

KEEN DANCER
S CAMACHO JR | R PERSAUD


10
54.5
F3
(21)7p7p7p
10.5

SWEETIE PIE
L A RODRIGUEZ CASTRO | B R BROWN


11
54.5
F3
(21)6p
4.5

STRONG ALPHA
A S WORRIE | C J ENGLEHART


12
54.5
F3
0p
-
oeillères classiques
Notre avis : THE HONORABLE RUTH (2)
Elle va vite trouver son jour.
L'analyse de la course
The Honorable Ruth (2) aligne les bonnes performances et mériterait de remporter un premier succès. Mais elle n'aura pas la tâche facile face à Endless Crusade (1), qui a bien progressé suite à son break estival. Derrière ces deux concurrentes qui se détachent au papier, nous citerons timidement Tap The Heart (3) et Half Birthday (6), à retenir pour les places.
Les courses avec les mêmes partants
Meilleures associations jockey/cheval
Les mêmes conditions de courses